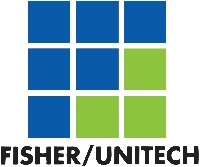 www.funtech.com
Associate Business Development Representative
As an ABDR, the primary responsibility is to assist the Business Development Manager "BDM"/
Sales Team Leader with the daily activities and duties that are required to develop and maintain
client relationships in the assigned BDM territory. In this position, through mentoring from your
BDM/Sales Team Leader, your daily sales activities will include prospecting and qualifying
opportunities to ensure strategic positioning of multi-product solutions.
Assist BDM/Sales Team Leader to achieve successful customer business solutions sales goals and attainment of assigned BDM quota. This will be completed through the following:
Research suspects and prospects in assigned BDM territory
Prospecting, and customer account calls
Qualify leads for pipeline, includes 2% lead handling process for territory leads
Review current customer assets and possible add-on solution products
Assist with marketing activities and hands-on-test drive events
Assist with weekly NetSuite updates and activity
Assist with weekly forecast for Territory Sales Manager "TSM"
Contact all existing customers semi-annually for customer satisfaction issues and up selling activities.
Develop 10% opportunities and move them through pipeline.
REQUIRED SKILLS & EXPERIENCE:
2 year degree (minimum); 4 year degree preferred
One to four years sales experience preferred
Strong presentation/communication skills
Computer Skills in MS Office, CRM, Web
Established in 1993, provides Product Lifecycle Management solutions to discrete manufacturing
companies. The company's focus is on process improvement for product development, including
the disciplines of industrial design, engineering and manufacturing planning.